Aluminum Security Fence for Coastal Installs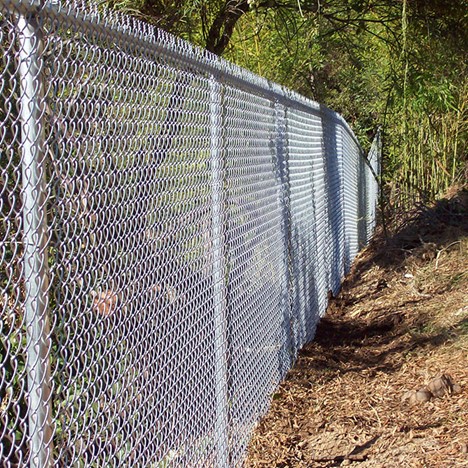 When installing a fence, especially on the coast, the worry of rust is always a high concern. Rust not only takes away from the appearance of your fence, but it also is a marker for indicating that the material of your fence is weakening. This occurs when metals like steel or iron are exposed to water and oxygen. Commonly, these are the metals used to make chain link fences.
The ability of your fence to effectively secure and protect your property greatly decreases as the materials become weaker and weaker over time due to rust and corrosion. If sticking with a traditional chain link fence, the best option to ensure your space was fully covered would be to constantly replace the sections that succumbed to rust and other damage. This can be not only time-consuming, but also expensive.
Why Aluminum Chain Link Fences Are The Solution For Coastal Properties
Looking for affordable security for your coastal property with a chain link style fence but want to avoid constantly worrying about rust or corrosion? In that case, we have the solution for you. Designed to look like a traditional chain link fence but with no upkeep, our aluminum chain link is durable, easy to install, cost-effective, and, most importantly, rust-resistant.
Unlike other metals, aluminum is naturally rust and corrosion-resistant, making it ideal for coastal installations. You will no longer have to worry about replacing your fence every few years. With an aluminum chain link fence, you can enjoy your fence, knowing it is securing your space and was built to last.
---
To Learn More About Aluminum Chain Link Fences, Look At The Resources Below: