Aluminum 1 3/8" (Fits 1 3/8" OD Actual) External Fitting Post Dome Cap
Details
Aluminum 1 3/8" (Fits 1 3/8" OD Actual) External Fitting Post Dome Cap
This Aluminum 1 3/8" (Fits 1 3/8" OD Actual) External Fitting Post Dome Cap has a die-cast aluminum construction that boasts durability and rust resistance. The post cap fits externally on a 1 3/8" chain link fence post or bollard to prevent water or debris from building up inside the post and causing internal damage. Easy to install, the post cap sleeves over the post, with no tools necessary. Adding the post cap not only provides added protection and support but also gives the fence a finished look.
Features:
• Fits Externally
• Simple To Install, Sleeves Over The Post
• High Quality Rust-Resistant Material Ideal For Outdoor Use
• Protects Fence Posts From Build-Up And Internal Damage
Specifications:
• Material: Die Cast Aluminum
• Post Size: 1 3/8" (Fits 1 3/8" OD Actual)
Please Note: Due to manufacturing differences, the product you receive may not match the picture.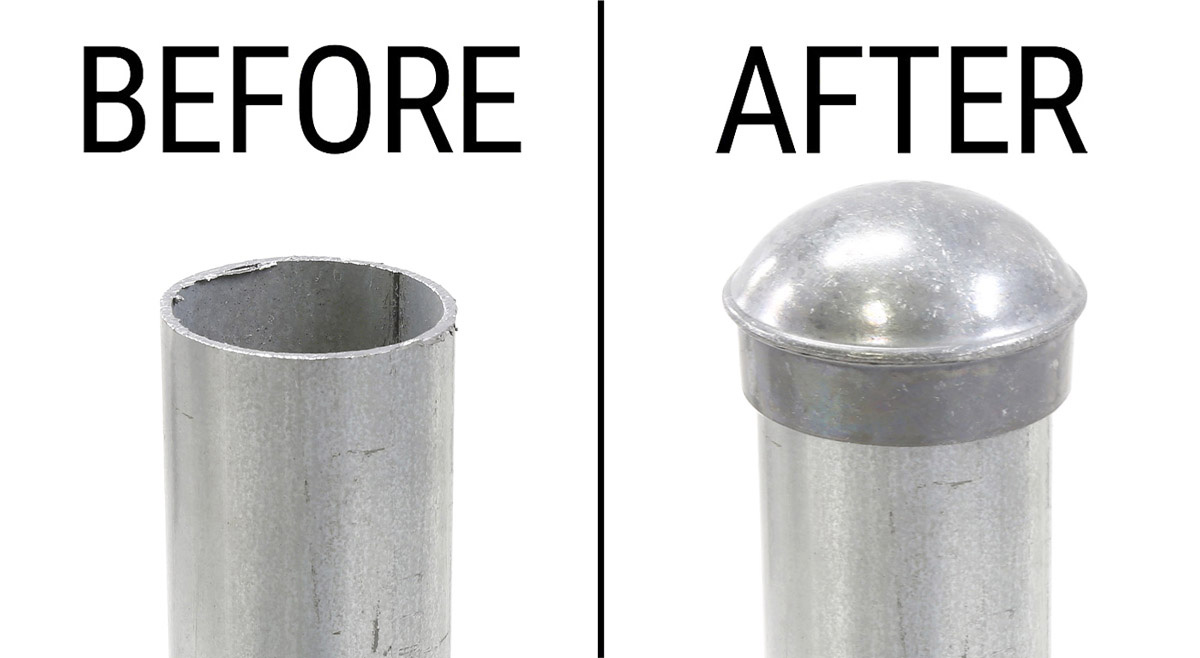 | | |
| --- | --- |
| SKU | PCD-138-ALU |
| Post Size | 1 3/8" [1 3/8" OD] |
| Fits | Externally |
| Post Type | Round |
| Metal Type | Aluminum |
| Color | Silver |